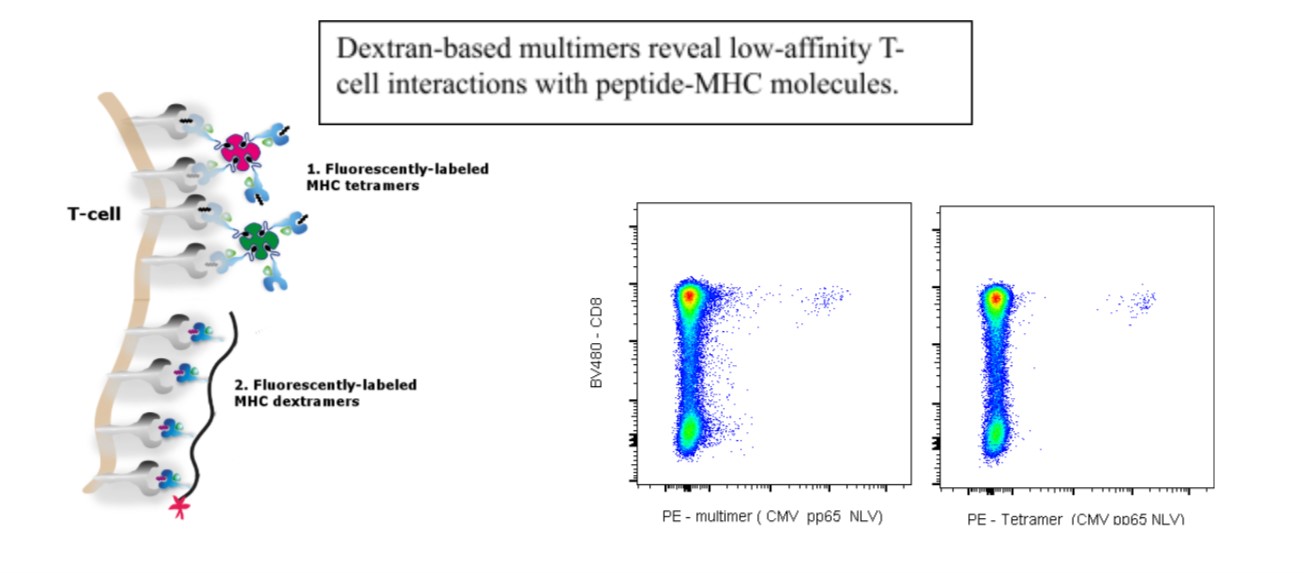 Superior Quality. Superior Service.
Please click on the Product Listing tab to view prices and to order products.
Fluorescent streptavidin-dextran conjugates are widely known as the gold standard for analyzing qualitative binding between T-cell receptors and T-cell antigens1-3.  Fina Biosolutions offers rPE and APC-conjugated streptavidin-dextrans at competitive prices. Our fluorescent streptavidin-dextran conjugates use our well characterized 500 kDa amino dextran and have been extensively tested with live cells as well as PFA-fixed material.  Streptavidin-dextrans with other fluorescent dyes can be prepared as custom products. 
Multimers are used to stain T cells for flow cytometry and histology. The name stems from the docking of multiple biotinylated peptide-MHC molecules (pMHCs) onto a backbone.  The backbone can be either a single fluorochrome-conjugated streptavidin molecule, which can bind up to 4 pMHCs ("tetramer") or a fluorochrome-SA-dextran backbone.  The highly multivalent presentation of tetramers on a flexible, hydrophilic polymer reveals low-affinity interactions.
References
Dolton et al. Comparison of peptide-major histocompatibility complex tetramers and dextramers for the identification of antigen-specific T cells.  Clin Exp Immunol.  117:47, 2014

Bentzen & Hadrup.

Evolution of MHC-based technologies used for detection of antigen-responsive T cells.  Cancer Immunol Immunother. 66:657, 2017

Bentzen et al. T cell receptor fingerprinting enables in-depth characterization of the interactions governing recognition of peptide–MHC complexes. Nature Biotechnology 36:1191, 2018
| Product | Molecular Weight | Size (100 µg/ml) | Price |
| --- | --- | --- | --- |
| rPhycoerythrin/Streptavidin–dextran | 250 kDa | 100 µg | $475 |
| | 500 kDa | 100 µg | $475 |
| | 2000 kDa | 100 µg | $475 |
| Allophycoerythrin/Strepavidin-dextran | 500 kDa | 100 µg | $475 |
| | 2000 kDa | 100 µg | $475 |
| 488dye/Strepavidin-dextran | 250 kDa | 100 µg | $475 |
| | 500 kDa | 100 µg | $475 |
| | 2000 kDa | 100 µg | $475 |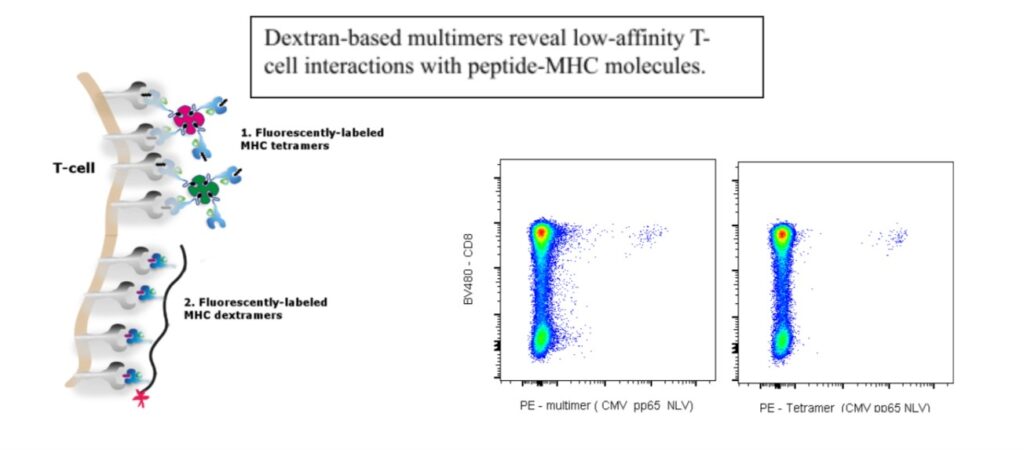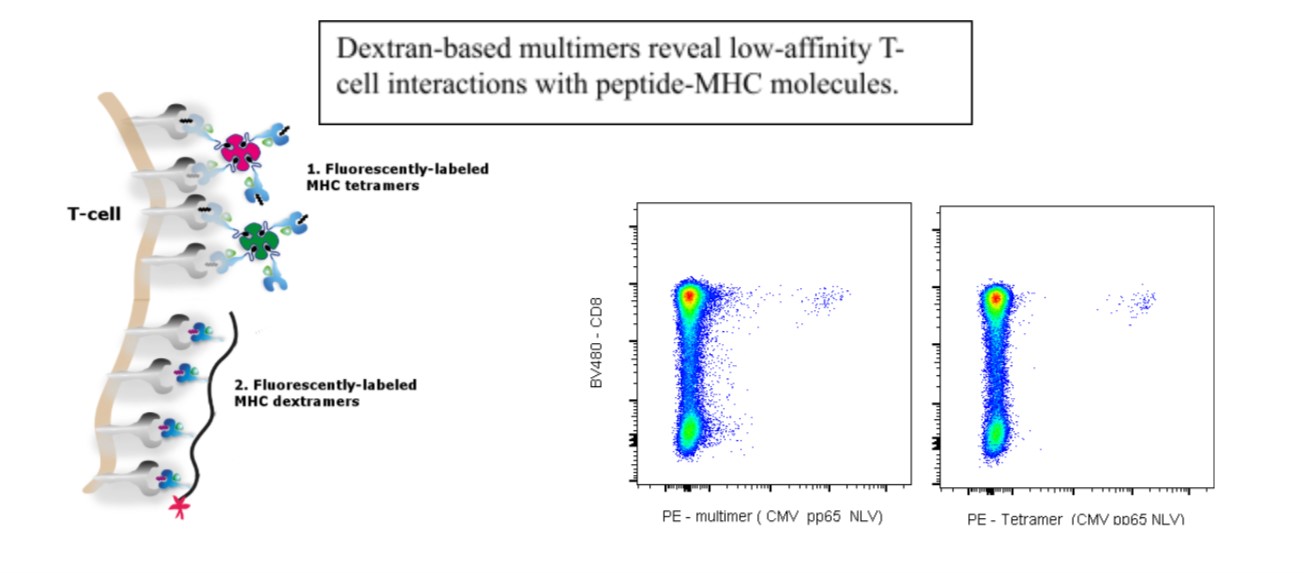 Fluorescent Streptavidin Dextrans