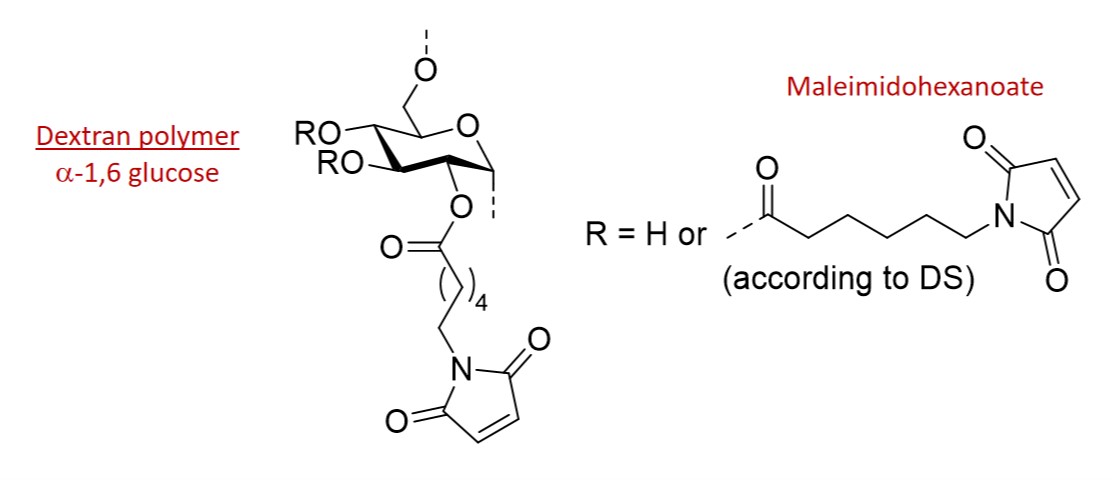 Superior Quality. Superior Service.
Please click on the Product Listing tab to view prices and to order products.
Dextran Maleimidohexanoate
These products are synthesized using a different chemistry than our other modified dextrans. For these products, the maleimide is attached to the dextran via an ester linkage rather than an ether. Dextran functionalized with maleimido moieties is a very useful "ene" compound for thiol-Michael and radical thiol-ene reaction. 6 and 70 kDa maleimide dextrans are available at 0.2 and 1.2 maleimide/glucose (DS). Other molecular weights are available as custom synthesis.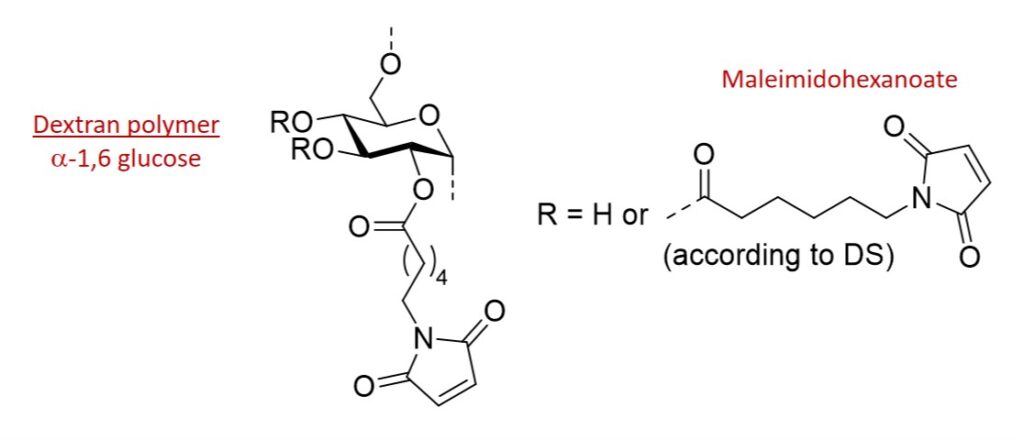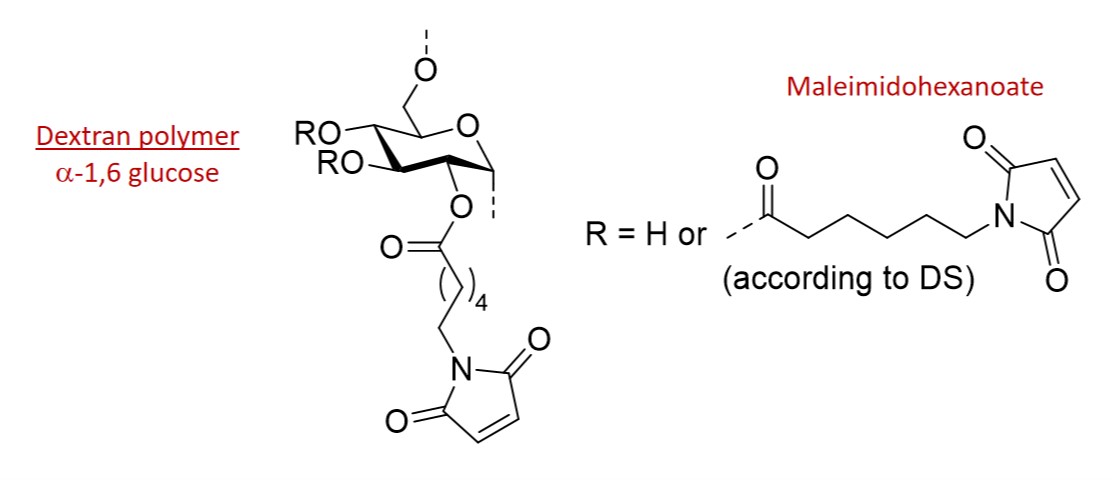 | Dextran maleimidohexanoate | Molecular Weight | Maleimide/Glucose | Size | Price | Size | Price | Size | Price |
| --- | --- | --- | --- | --- | --- | --- | --- | --- |
| MAL-DEX6-0.2 | 6 kDa | 0.2 | 5 mg | $175 | 25 mg | $325 | 100 mg | $725 |
| MAL-DEX6-1.5 | 6 kDa | 1.5 | 5 mg | $200 | 25 mg | $375 | 100 mg | $825 |
| MAL-DEX70-0.2 | 70 kDa | 0.2 | 5 mg | $175 | 25 mg | $325 | 100 mg | $725 |
| MAL-DEX70-1.5 | 70 kDa | 1.5 | 5 mg | $200 | 25 mg | $375 | 100 mg | $825 |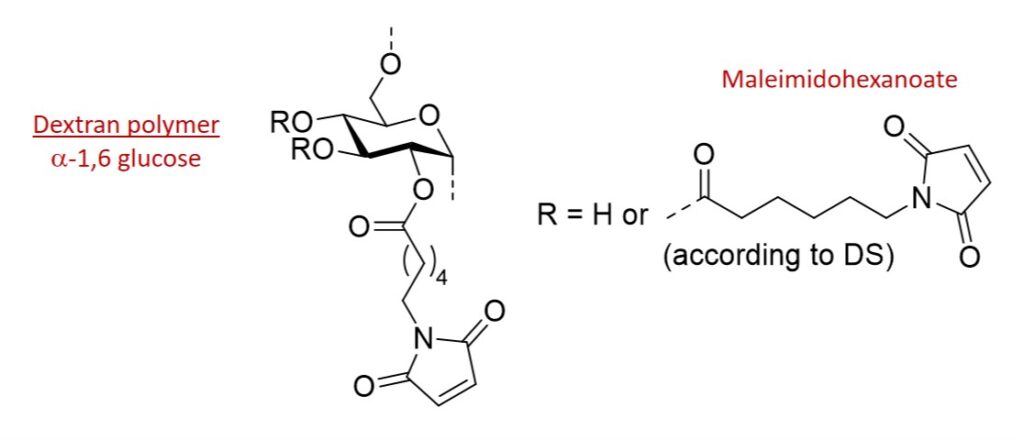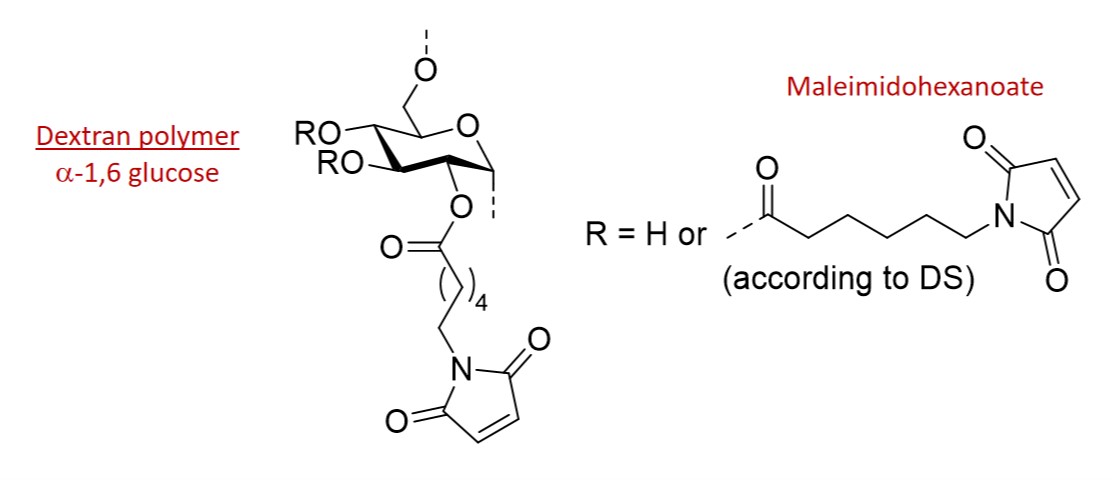 High Ratio Maleimide Dextrans